Berkay Turgut
Say Their Names
witryna lokalu
ul. Gwarna 7 w Poznaniu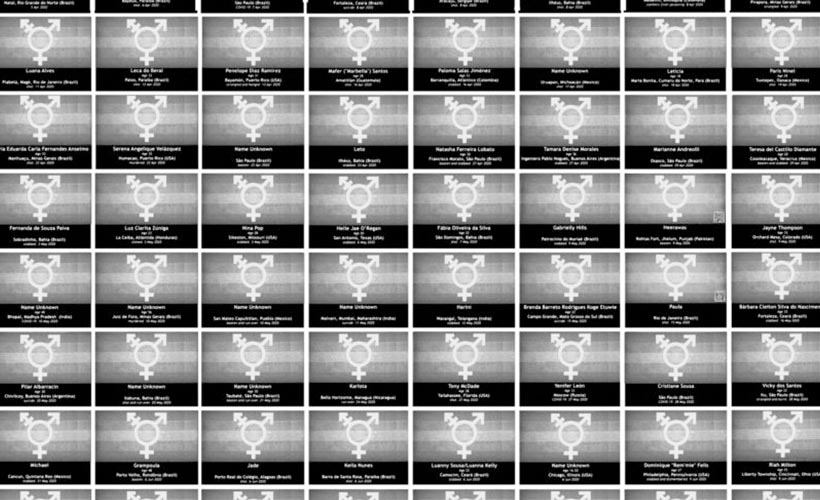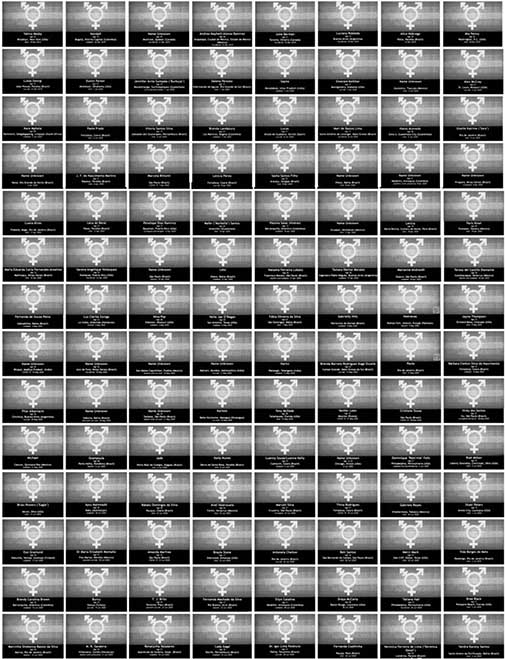 The main purpose of my collage work is to raise awareness of the segregation that trans people all around the world face, and to remember their names to not let sink into oblivion.
Between January 1, 2019 and September 30, 2020, 433 transgender deaths and murders have been recorded all over the world. The records show that only 11 of these deaths were Covid–19 related. Almost all of the rest were tortured, stoned, strangled, stabbed, thrown out of a building, shot, crushed, raped, decapitated, and burnt alive. Some died under custody, some committed suicide, and some did not even have a cause of death. I depicted this collage work in black and white with the purpose of making it a memorial. In addition to the 433 deaths, 184 more were recorded. On March 11, 2021, while I was working on this memorial, a transgender individual named Miraş Güneş was found dead in her apartment wrapped in a blanket. It was revealed that she died due to a blow to the head.
I hope that these murders and this transsexual segregation stops one day; and artworks like the one I present here will not be needed in the future.
Websites of the resources I used in my work:
tdor.translivesmatter.info
twitter.com/TDoRinfo
Berkay Turgut